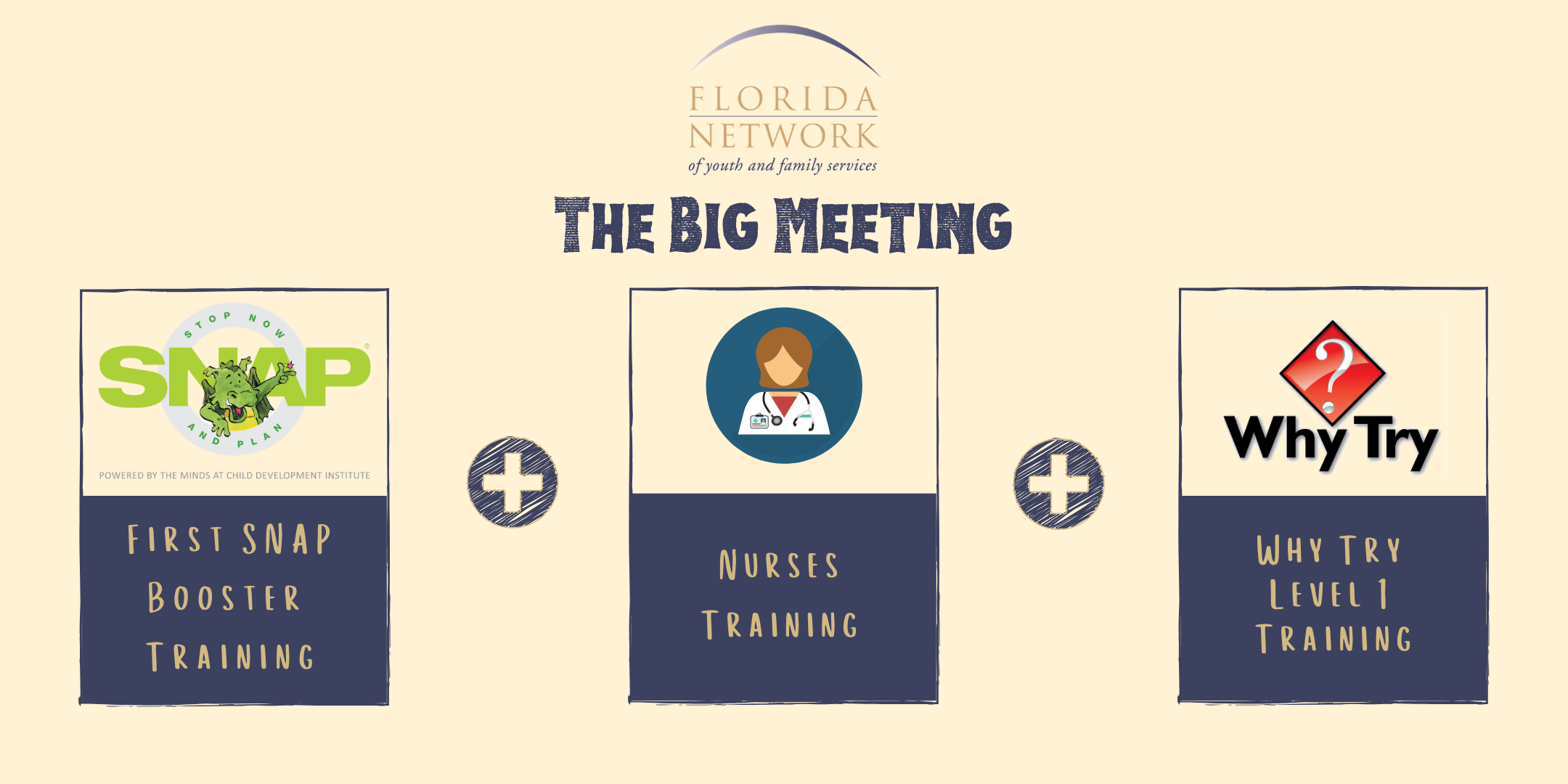 Join The Florida Network to gather three amazing groups under one roof for what we've dubbed "The Big Meeting."
The inaugural SNAP Booster Training will take place where you can expect to work in a collaborative effort to refresh and advance your current SNAP knowledge and skills. Discussions on: Best Practices, Areas of Opportunity, and Effective Team Management strategies.
Nurses Training will combines online demonstration, hands-on learning, and group activities overviewing: Medication Management, Pyxis Enterprise System, Knowledge Portal reporting system, and Learning Portal for onsite training.
During Why Try Level 1 Training you can expect to explore solutions for dropout and violence prevention, truancy reduction, and increased academic success through resilience education. Learn how to teach the 10 visual analogies, increase effectiveness of music & multimedia in the classroom, and practice hands-on practice for easier application.
Hotel Info
Hard Rock Hotel Daytona Beach
918 N Atlantic Ave, Daytona Beach, FL 32118
Reservations may be made by calling the In-House Reservations Office at (386) 947-7352 and ask for the block- Florida Network of Youth & Family Services 2020 or by following this link. The cutoff date is December 30, 2019.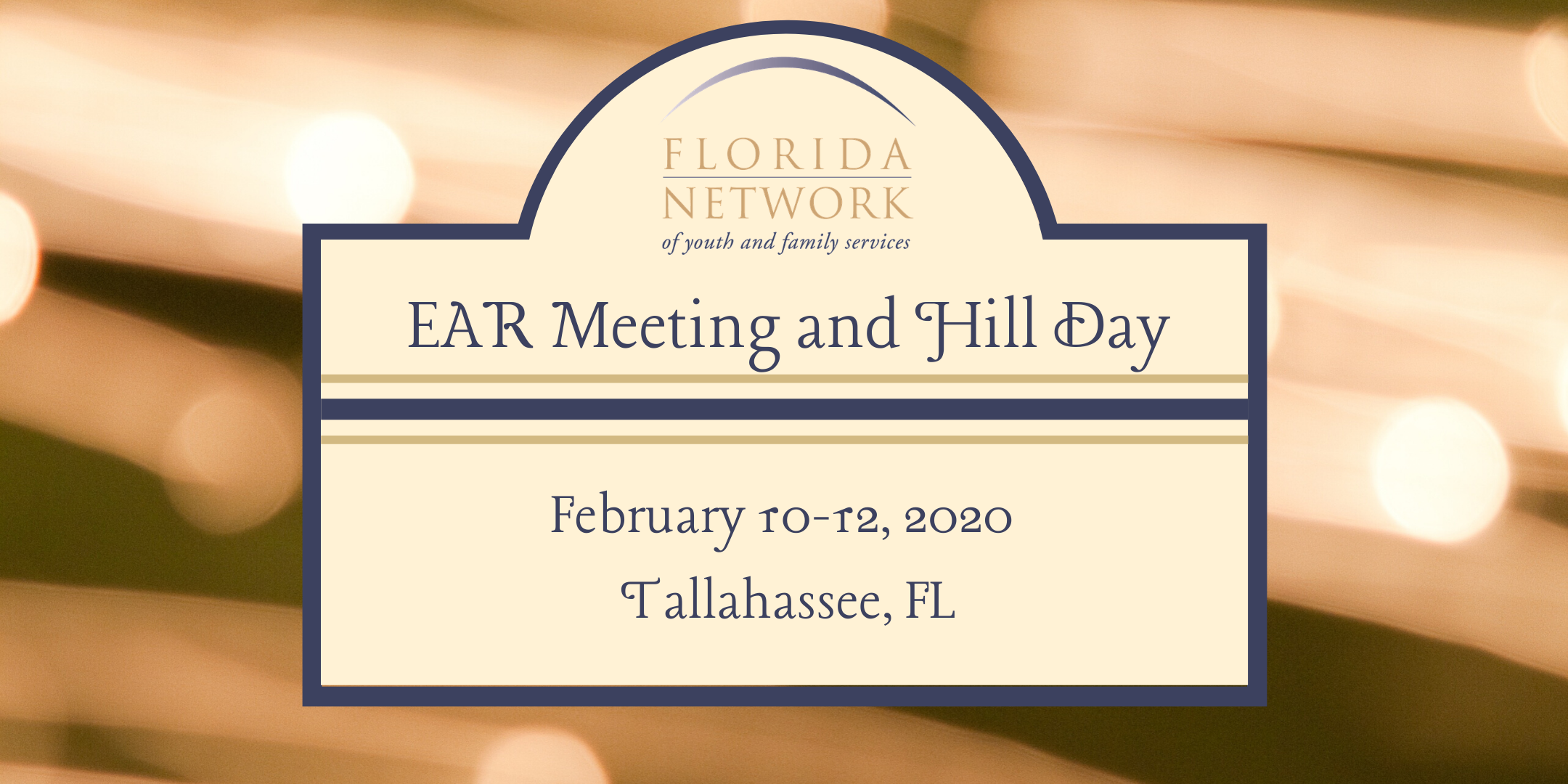 Join us for our 2020 Hill Day and Executive Advisory Roundtable meeting! Details and agenda to follow.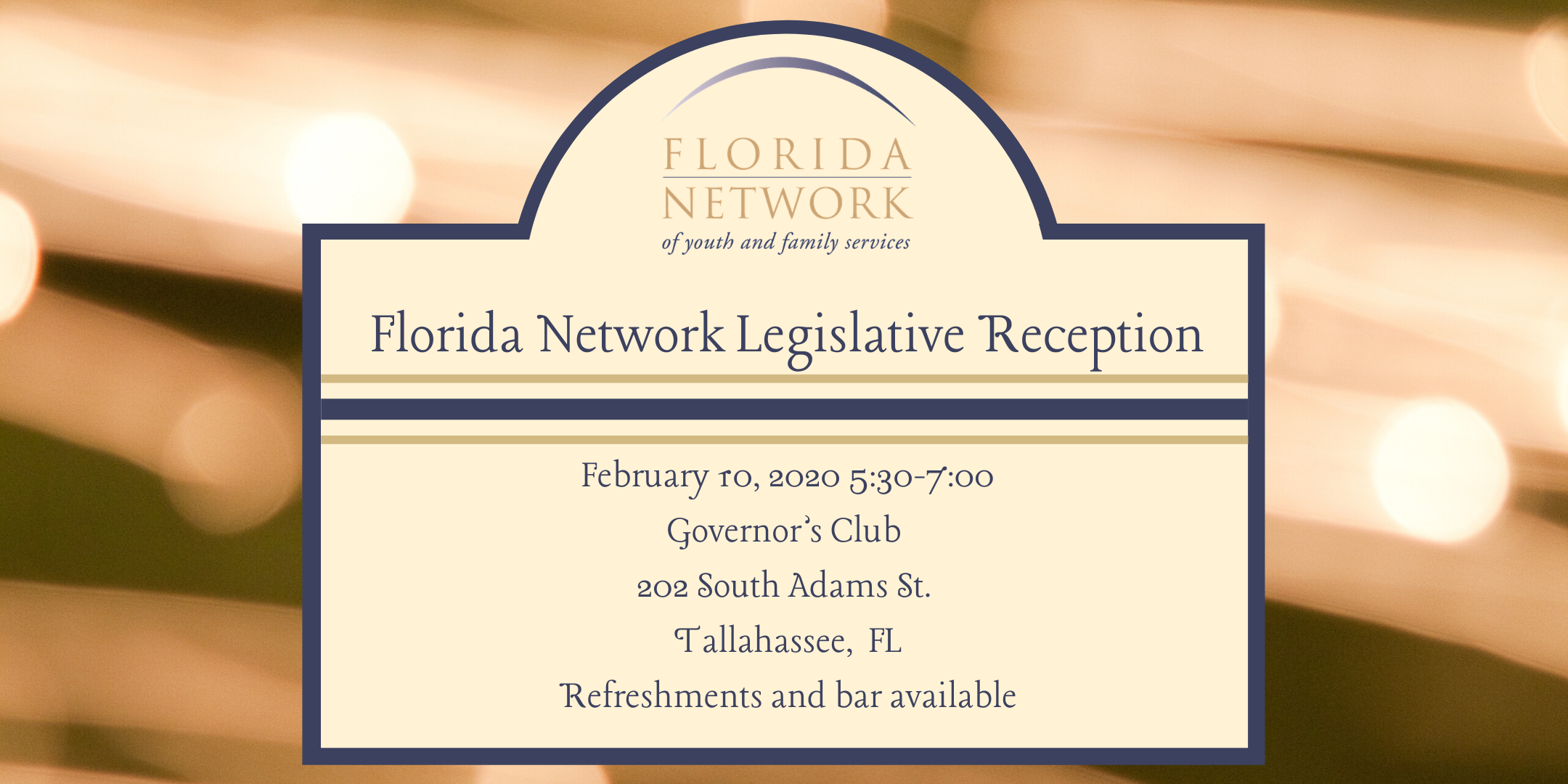 The Florida Network of Youth and Family Services is excited to host our 2020 Legislative Reception on February 10th at The Governor's Club.
Additional events on the horizon:
Spring BOD Meeting
March 24th-25th
Marriott Orlando Lake Mary
Why Try Level 2 & SNAP Facilitator Training
March 23rd-27th
Embassy Suites Tampa/Brandon
Spring QIC
April 15th-17th
Embassy Suites Lake Buena Vista
2020 Annual Meeting
May 27th-29th
Hyatt Regency Coconut Point Bonita Springs
SNAP Lead/Why Try
June 15th-18th
Jupiter Beach Resort
Summer QIC
August 5th-7th
Hyatt Regency Sarasota
Fall EAR Retreat
September 16th-18th
Jupiter Beach Resort
2021 Annual Meeting
June 2nd-4th
Hotel TBD Orlando