Hurricane season begins Monday, June 1, and continues through Thanksgiving weekend. We know from experience (so much experience!) that it is not if, but when, the next hurricane will threaten our communities, and potentially disrupt services.  Thanks to our Universal Agreement every Florida Network agency has a safe option waiting for them should they need to evacuate. For the many of you who have evacuated, and hosted evacuees, we are grateful for your safety and hospitality. Now is the time to test your generator, update your emergency plans, and walk through the dreaded possibility of leaving with youth in your care, and driving into an uncertain future unsure what nightmare may await your return.
Nothing can ever prepare you for a catastrophe like Hurricane Michael, but this harrowing first-person account shares insights into what went well, and what still keeps him up at night, 3 years later.

From the desk of:
Joel Booth, Executive Director, Anchorage Children's Home, 
Panama City, FL.  
As we rapidly approach hurricane season, I wanted to share my thoughts and experiences from the perspective of an agency that was struck by a category five hurricane.  I attached numerous pictures and put them in the order that I think are most important.  The majority of the pictures are from the Panama City area….where I live and the majority of our staff reside.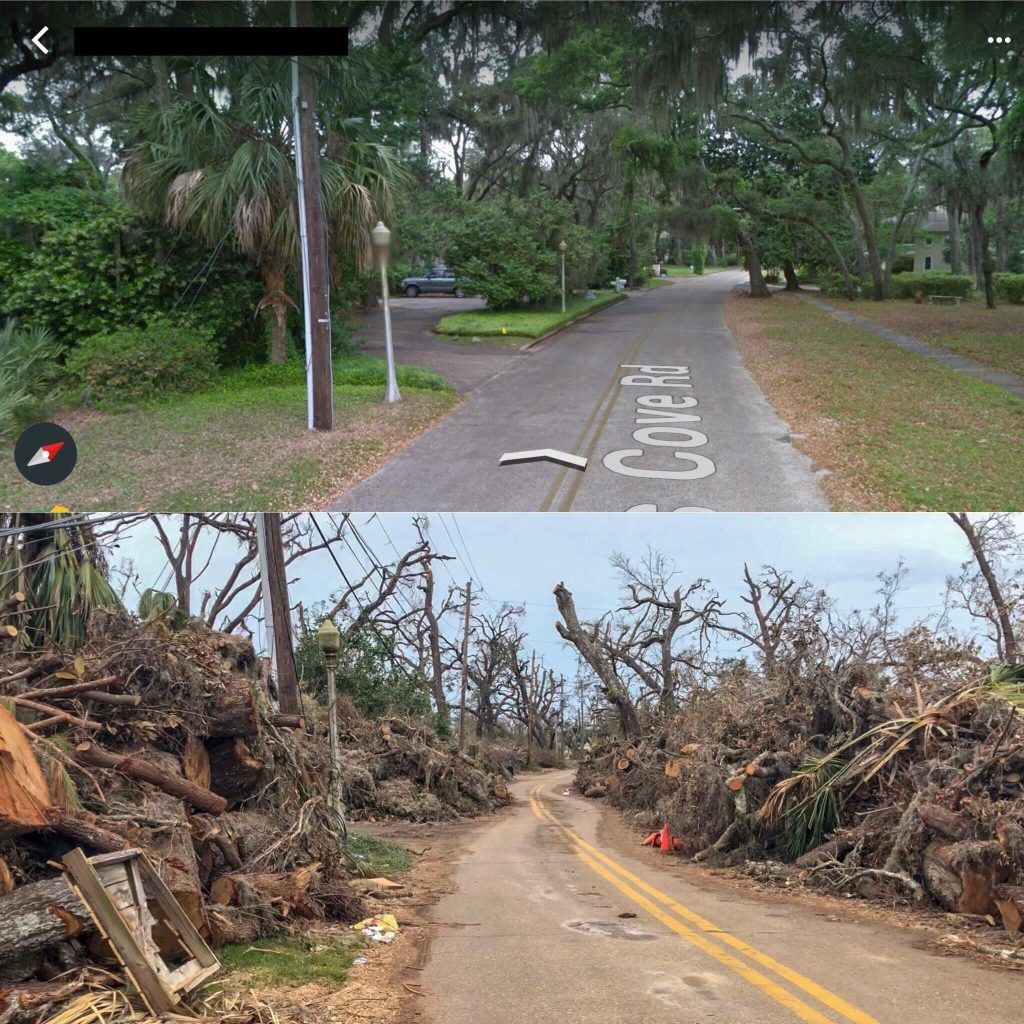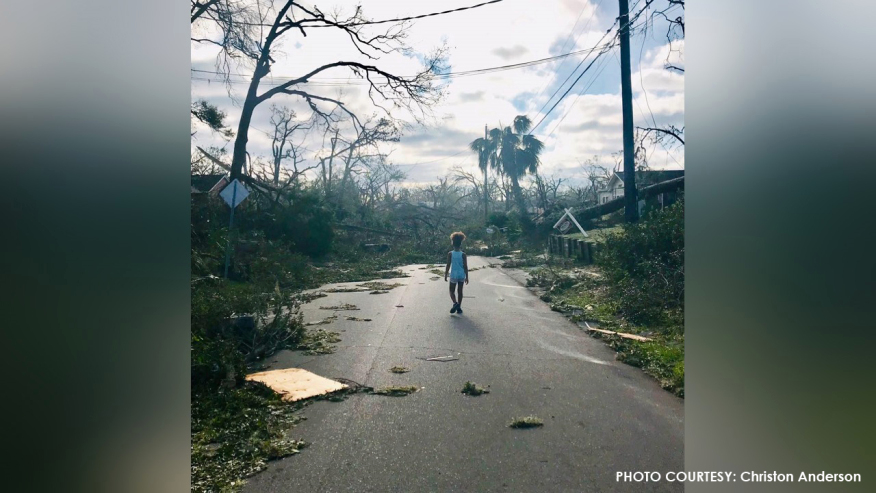 The first before and after picture is the neighborhood in which I reside (the picture of the little girl walking down the street is also my neighborhood).  I put these pictures first because I want emphasize the fact that we were in no way ready to address the damage at our runaway shelter and other facilities because every staff member had sustained damage to their homes (most had sustained major damage or lost their residence completely).  In the aftermath of the storm there was zero means of communication.  So, for those who rode the storm out and started digging out and surveying the damage, we had no way of communicating with our family, friends, and co-workers.  This communication blackout lasted for weeks as phone lines and cell phone towers were blown down.  I was separated from my wife and children who I had sent to ride the storm out at a co-workers home further inland and I had no way to check on their well-being…after seeing the destruction, I truly feared that they may be hurt or possibly no longer with me.  So, your first priority is to check on family, friends and co-workers and you have no way to do it….you are in total darkness.  Power is out for the entire county and darkness is falling.  Power will remain out for residents for over 2-3 weeks, and for some, over a month or longer.  There are no grocery stores open due to the damage and they will also remain closed for weeks…you are totally dependent on outside assistance for food, water, and shelter.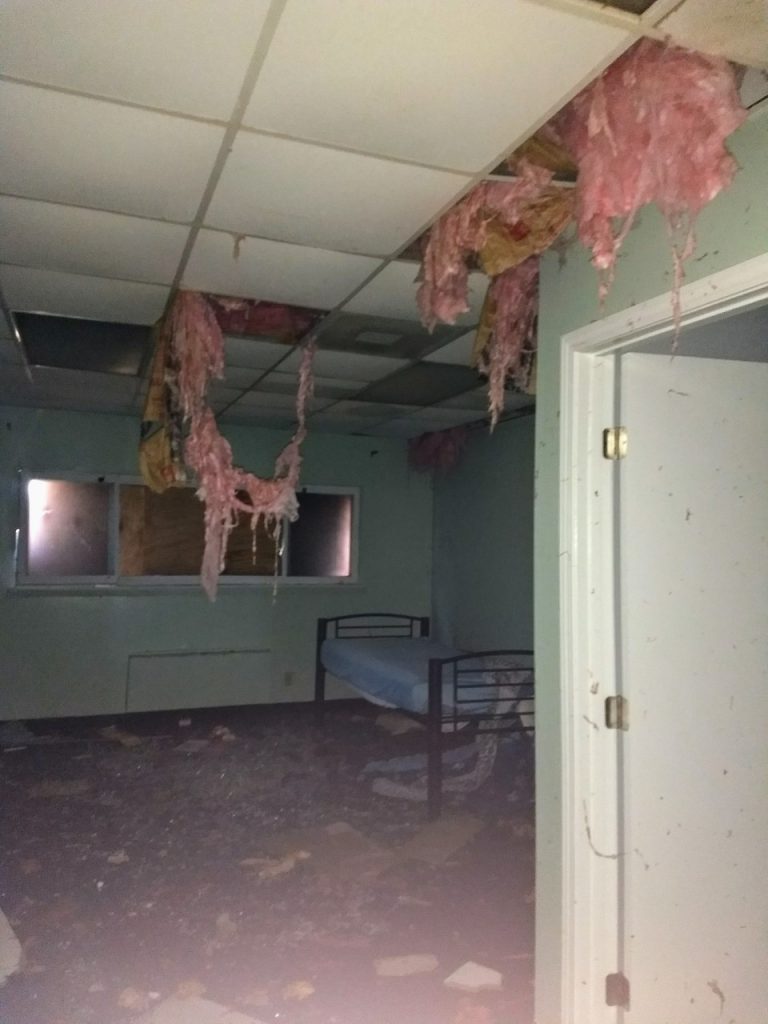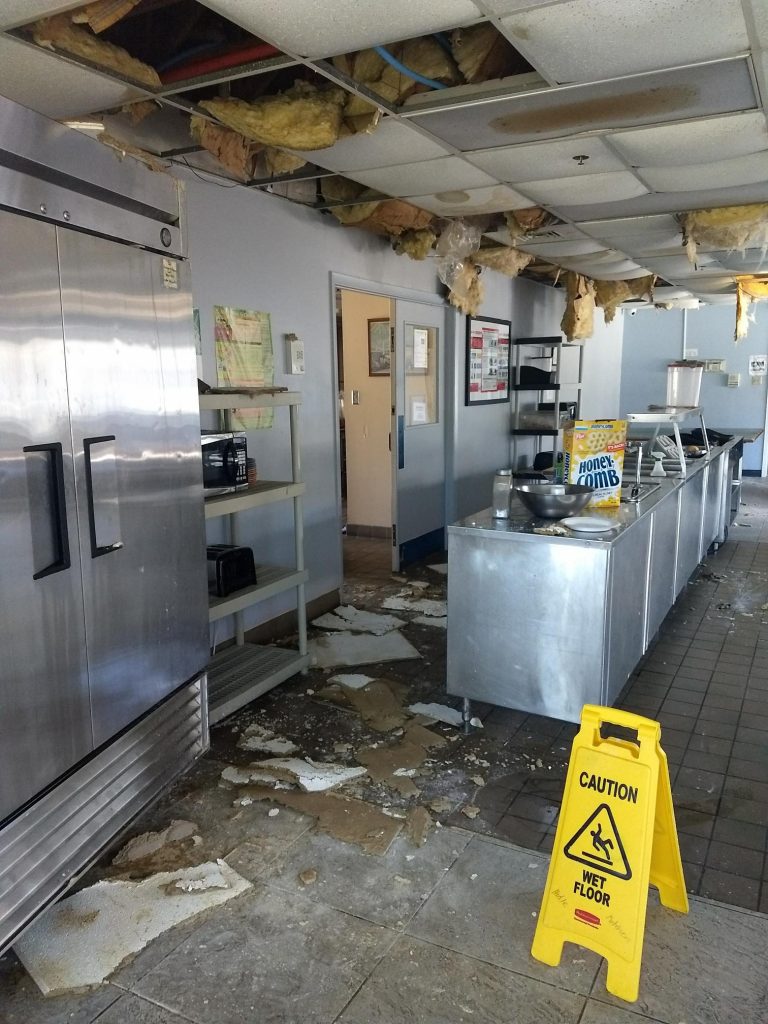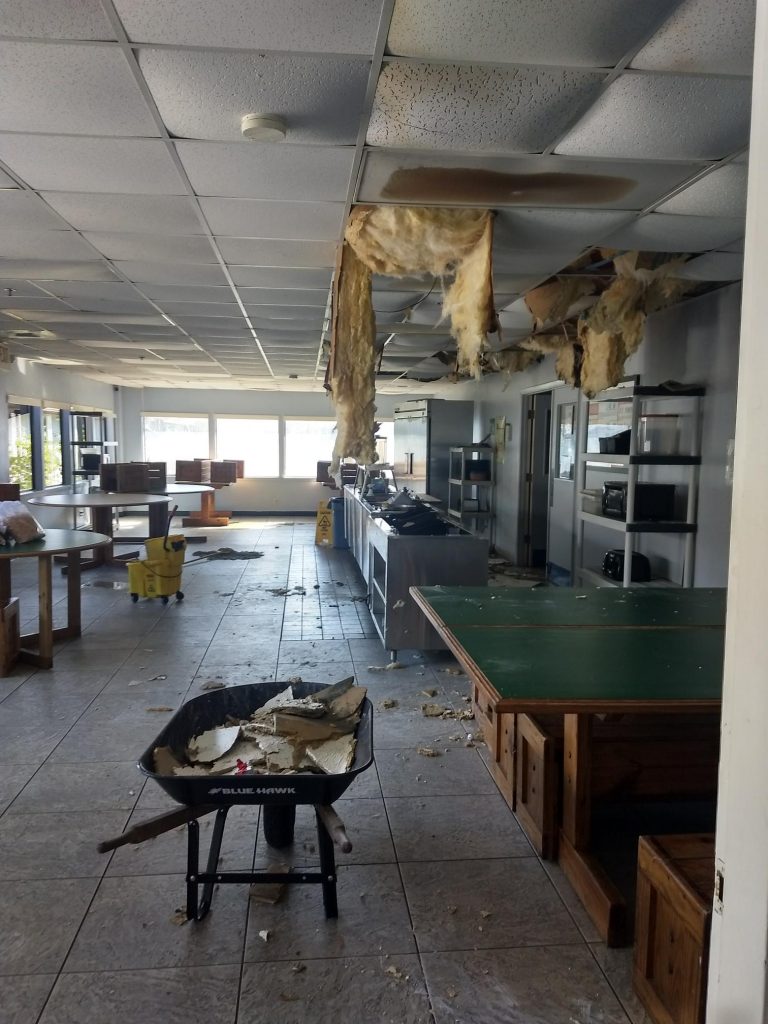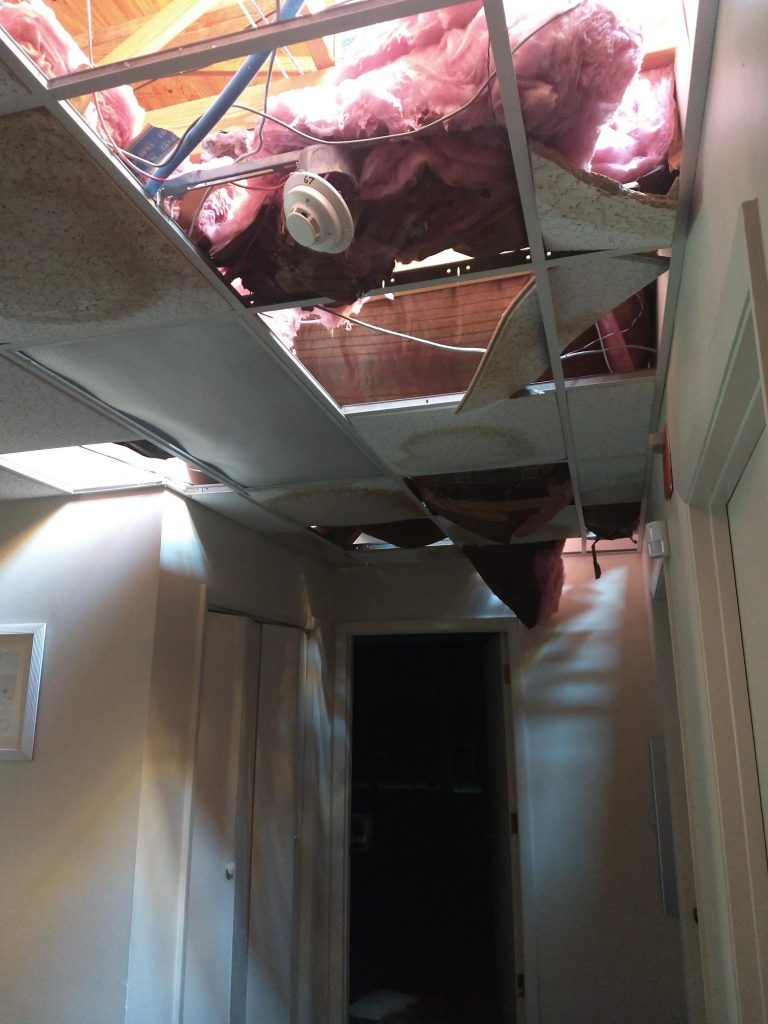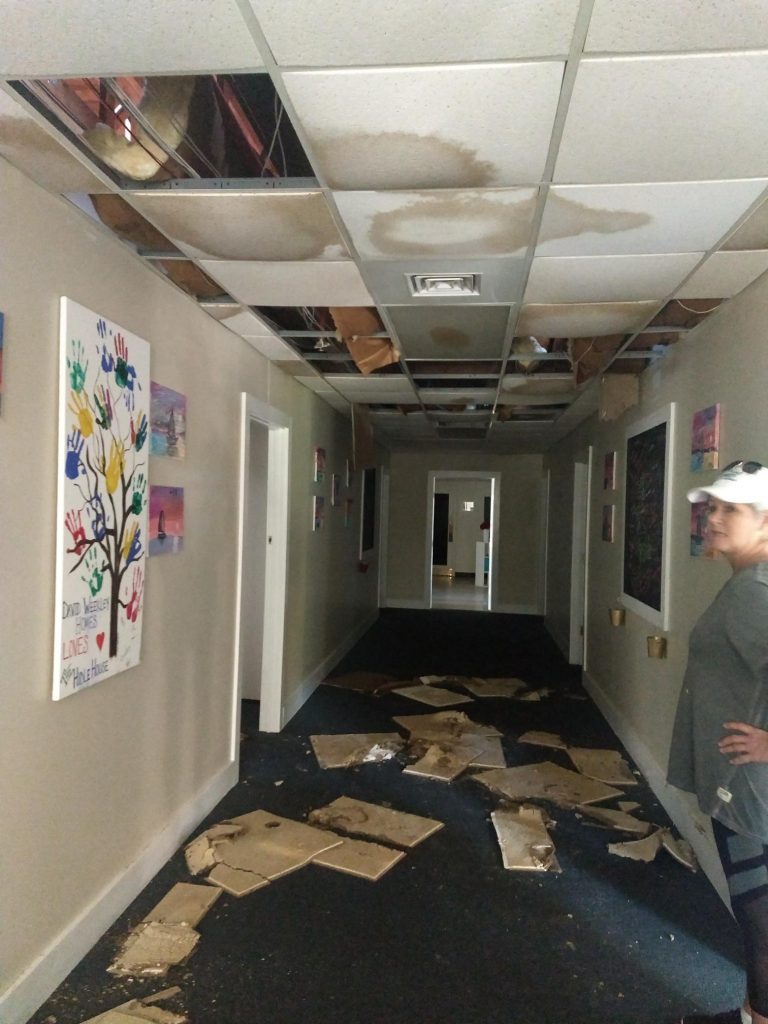 The above pictures of our shelter, Hidle House,  show the damage that our facility sustained from the storm.  I was able to make it to the shelter that evening after the storm passed (which was a total miracle in itself given the hazards that existed to navigate the roadways).  The pictures really don't do justice to the amount of damage that existed, but it gives you a good glimpse into the chaos. Roof damage was throughout the entire facility.  Where the roof didn't peel off, water penetrated by other means due to the extreme wind forces.  Bottom line, we had very little dry interior spaces throughout our entire facility…everything had to come out of the shelter, offices, and community meeting spaces.  I knew immediately that, given the damage that I had just witnessed in our entire city and what I was observing at our facility, we would be out of commission for months (if not longer).  I write this to help my fellow executives be as prepared as possible for a catastrophic hurricane and below are my take aways (from the Executive Director perspective):
The safety of your family, staff, and youth is paramount.  I did not give the evacuation order due to the projected strength of the storm and I have regretted it since that day.  When we went to bed the night before predicted landfall, the storm was a category 2 and forecasters were predicting possible strengthening to a category 3.  The storm exploded overnight and we woke up to a very strong category 4 hurricane that was still strengthening as it was approaching landfall.  We should have evacuated out of precaution and I am so thankful that God spared our staff and youth who rode this storm out in the shelter from bodily harm.  I will always carry a burden of guilt for the emotional turmoil that I put these folks through and that is my cross to carry.  I don't want any of my colleagues to have to carry this burden.
Once you have everyone out and in a safe location, the gravity of keeping people employed while you put the pieces back together will stop you in your tracks.  No internet, no phones, no communication.  How will I pay folks in the short term and how will we keep them employed?  Our agency utilized cellular cradle points which gave us minimal internet capability until internet could be restored (which was several weeks).  Our Business Office Manager was able to enter payroll information into ADP and still get our folks paid through electronic deposit.  Numerous staff were unable to return to work due to damages to their homes.  Be prepared to address that issue as best as you can (reserve funds if available).  Thank God for the Florida Network who kept us whole through these very difficult months.  We utilized any staff that was able to work help with our cleanup efforts…we also sent teams out into the community to help the school district, food banks, etc. (this also helped our team emotionally as all of us felt hopeless and giving back to the community was therapeutic for many of us).  Anything to help our community and keep our folks active.  These days were challenging because staff had their own property to attend to and we were under a mandatory curfew.
Make sure when you leave the office prior to evacuating that you have a copy of your insurance policy in hand.  Our Financial Director had that and it was a life saver.  She immediately started trying to establish contact with our insurance carrier (she had evacuated to another location and had service in her location).
You will literally have hundreds of contractors bombarding you to help clean up and reconstruct.  Be very leery  of these folks and make sure your insurance carrier approves before you sign off.  Many contractors will press you to sign an AOB (Assignment of Benefits) which allows them to conduct work and file claims without your approval.  In our case, I had the Insurance Agent approve the work for water mitigation (which I knew would be upwards of $450,000) and he did approve it.  However, because I signed an AOB, the contractor ultimately sued the insurance carrier and placed a lien on our property because the insurance carrier disputed numerous claims that the water mitigation company filed.  Thankfully, due to a solid relationship with both parties, they were able to reach a settlement without our agency being held financially accountable.  It could have very easily gone the other way and our agency would have been on the hook for over $300,000.
Having staff available to put blood, sweat, and tears into getting all the wet material out of the building was also a game changer in our ability to reopen within four months.  I saw several businesses not take any action as they were waiting on insurance adjusters to show up and their facilities quickly became infested with mold…drying out as quickly as possible is paramount.  If you have the capability to do that with staff or volunteers then get it done immediately.  Insurance carriers also have an expectation that the insured will take all measures possible to mitigate further damage so this goes a long way in your relationship with them as they show up and start the damage assessment.  Also, take tons of pictures of the damage before removing items and have a detailed inventory of all items removed (take pictures of everything).  Don't throw anything in a dumpster until the insurance adjuster has laid eyes on it and inventoried it…start a huge debris pile.
One final thought.  Your relationships in the community will either help you through this crisis or be your demise.  If it were not for a few heavy hitter donors who reached out to us shortly after the storm and made significant donations, we would not have been able to get out of the gates towards recovery as fast as we did.   As we all know, those community relationships are important on a day to day basis….this is amplified a thousand times in a disaster such as this.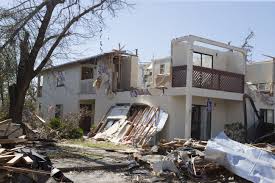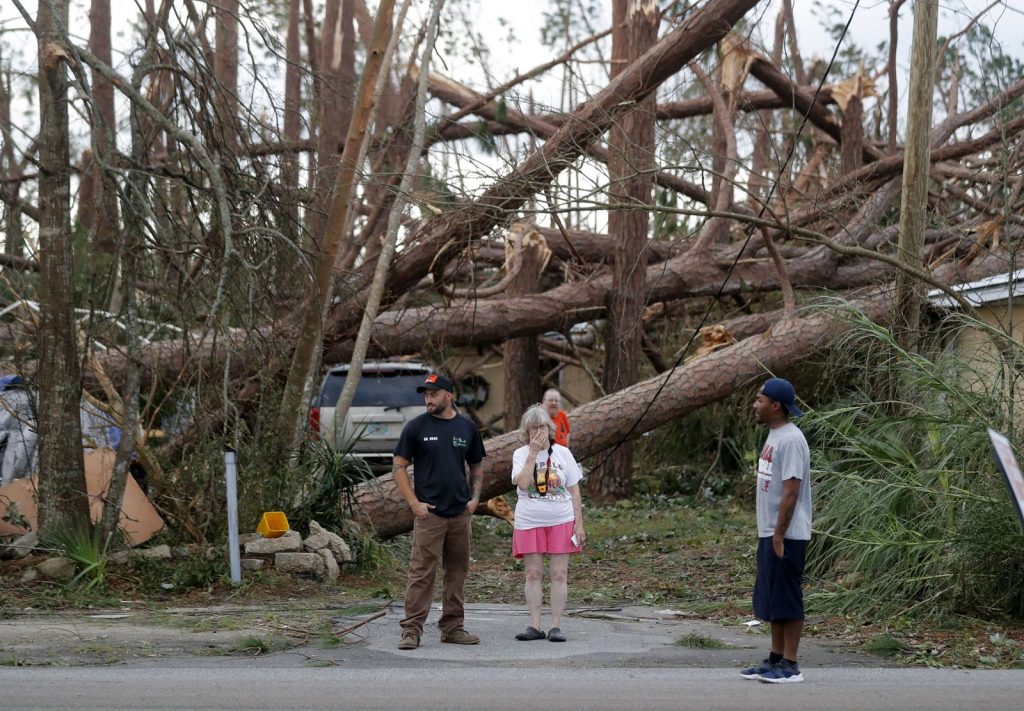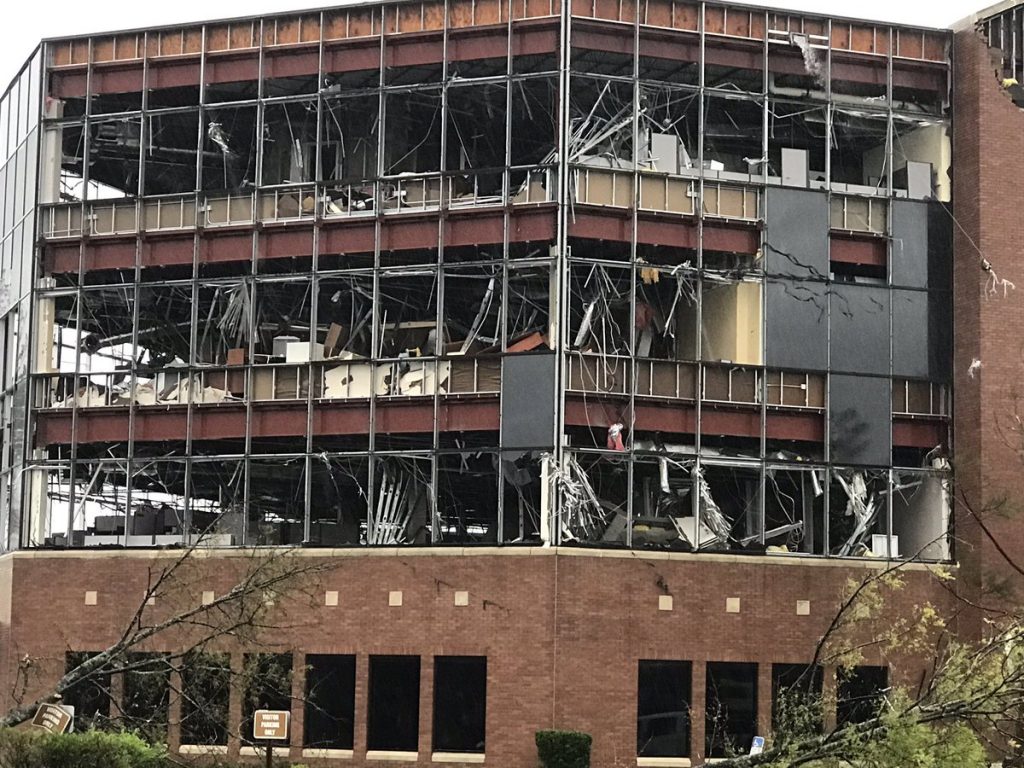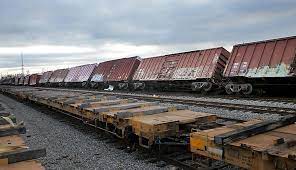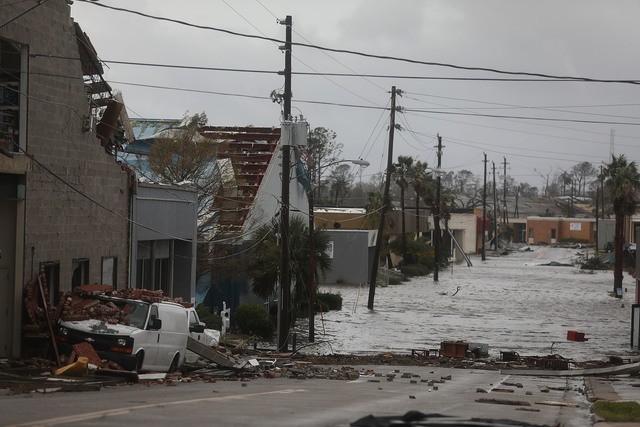 It is hard to believe that this year marks the third year anniversary of Hurricane Michael for us.  We still have so many dilapidated homes and buildings in our communities that have not been repaired since the storm, but we have certainly come a long way.  Hundreds of homes have been torn down and many more are on the waiting list for demolition.  Our agency's recovery could have never occurred as quick as it did without the Florida Network's unyielding support in our darkest hour.  Many of you reached out to me personally, and all of you kept us in your hearts and prayers during this time.  I am eternally grateful to you all.  I am not sure why God prompted me to write this email today, but I was compelled and I heeded His call.  My prayer is that something in this email will inspire you to learn from my mistakes and experiences and to be as prepared as possible for this upcoming hurricane season.
God bless you all and stay safe!
J