Hello Networkers, and Happy Pride!
My name is Reef and I use they/them pronouns. As the new intern at the Florida Network, and as a member of the LGBTQ+ community, I felt inspired to create a blog post that could have a lasting impact on your understanding of the history of this time, of the youth you work with, and of your colleagues.
Before coming to Florida State University, I had no knowledge of what it meant to be nonbinary, transgender, queer, or even pansexual. These were words I saw on the internet and they had no real meaning to me. In the last few years as I've met people from all kinds of backgrounds and who hold all different identities, I have learned enough to realize that some of those words actually describe me. I learned what pronouns are, and then I eventually figured out that I was using the wrong ones to describe myself.
All this is to say; I know where most of you are coming from; I was in your shoes not too long ago. Some of it seems intimidating, some of it seems really in-depth, and it may even feel like it doesn't really matter all that much. But in truth, all of this is about respect, and ensuring that everyone receives the same respect that many people are guaranteed as a matter of course. Stick with me and I'll guide you through the basics you need to know to begin the process of being a good ally.
The Origin of Pride Month
Pride Month has a long history of celebration and support that can be seen in many aspects of our lives; companies turning their logos into rainbows, individuals wearing pride flags, and attention being given to addressing discrimination and violence against the LGBTQ+ population. Parades fill the streets of many cities, and public officials make speeches and declarations. Despite the generally festive atmosphere perceived by many, Pride Month originated as a response to violence against the LGBTQ+ community and even today is often considered a time for political and social action.
In June 1969, New York City police officers raided the Stonewall Inn. Gay bars often operated without liquor licenses at the time, as gatherings of homosexuals and gay behavior in public were both illegal. During the raid, police attempted to arrest several trans and/or lesbian people. At least one of them resisted arrest, and asked the crowd for help. The riots, protests, and conflict that followed sparked the creation of a Gay Pride Week and March in New York one year later. Other cities followed their example and the movement spread across the country in the following years
Being an Ally: First Steps
While Pride Month is a fantastic time to focus on the history and specific needs of the LGBTQ+ community, it is not the only time! With that in mind, I have prepared some information and resources that may help you to better understand the significance of inclusiveness, and what that looks like in practice year-round. As someone with a background where I knew nothing about any of this until a few years ago, I hope I can help clear up some misconceptions and provide information that is relevant to your work.
Pronouns & names
Having the right pronouns used automatically is something that many people take for granted: men use "he" and women use "she," and that's the end of the discussion. For an increasing proportion of the population, however, assumptions made based on appearance, legal name/gender, or even a person's clothing are not always correct. Any individual can use any pronouns or any name regardless of who they are or what their gender is. Using a youth's chosen name rather than their "deadname" (their legal/former name before their current one) in a single context (home, school, friends, etc.) has been linked to a major drop in depressive symptoms and a 56% drop in suicidal behavior.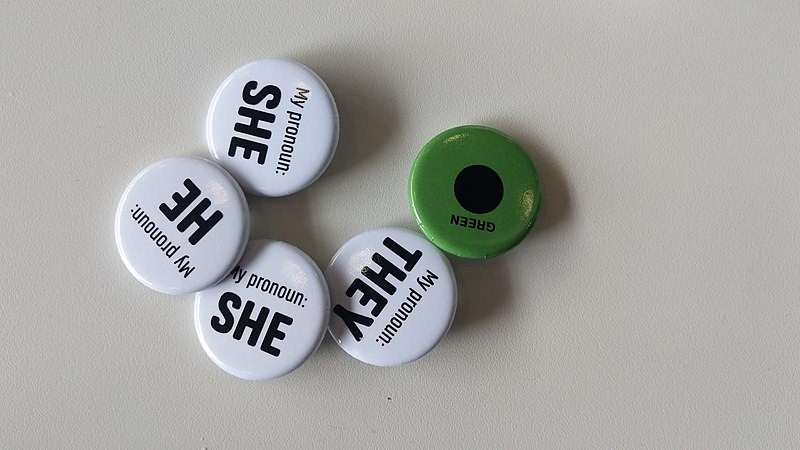 If you want new LGBTQ+ people you meet to feel safe, you can start regularly introducing yourself with your name and pronouns (ex. "My name is Reef and I use they/them pronouns"; "My name is John and I use he/him pronouns"). You can do this virtually by adding your pronouns after your name [ex. "Reef (they/them)"].
Don't use a trans person's deadname, it's very offensive and hurtful to many.
Singular "they" (they/them/theirs) pronouns have been used for centuries, and just about every major dictionary or style guide accepts their use now.
Some people use neopronouns such as ze/hir/hirs or ey/em/eir. If you aren't sure how they're pronounced, you can look it up online or ask the person.
Using someone's correct pronouns is easy, even for people with less common ones. For example: "Reef is a great writer, they did a wonderful job on the Pride Month post! I hope I get to meet them soon; their contribution was really impactful."
If you make a mistake, correct yourself and move on. (ex. Billy has been great! She- sorry- he, has really been working hard). You can improve in the future by practicing using someone's correct pronouns and name when they aren't around, whether you're alone or talking with someone else.
What does LGBTQ+ mean?
If you are going to be involved with the community, it's vital to first define some common terms. A breakdown of LGBTQIA+ is below; the initialism is often shortened for ease of communicating, or SOGIE (sexual orientation, gender identity and expression) is used instead. When using these words, you should in almost all cases treat them as adjectives that describe a person rather than as nouns ("That woman is lesbian," rather than "That transgender").
L – Lesbian: Typically, a woman and/or nonbinary person who is only attracted to women and/or nonbinary people.
G – Gay: Either a man who likes men, or someone of any gender interested in people of the same gender. Sometimes also used to mean the LGBTQ+ community in general.
B – Bisexual (bi): Someone who is attracted to people of the same and other genders. Often considered similar to pansexual.
T – Transgender (trans): Someone is transgender when they have a gender different to that which they are assigned at birth. This includes nonbinary people as well as transgender men and women. Nonbinary (often) isn't a gender; nonbinary people don't fit within the "traditional" binary of just women and men; they can be some mix of both, neither, or have a different gender entirely.
Q – Queer: A slur used against people whose gender, gender expression, or sexual orientation does not conform to societal expectations. This has been reclaimed by many LGBTQ+ people, but is still sometimes considered hateful when used by someone who isn't in the community.
I – Intersex: Describes a wide range of natural body variations that don't fit neatly into male or female. Medically unnecessary and harmful surgeries were and are sometimes performed on intersex babies to make them "fit" into societal expectations.
A – Asexual (ace): An umbrella term for people who experience different levels or types of sexual attraction.
+ – A wide range of other identities don't neatly fall under one of these categories but are contained in the "+," or in some cases additional/alternate letters are used. These include (among others) some nonbinary people, two-spirit indigenous people, questioning individuals, allies, pansexual people, and people who are gender non-conforming.
Can you provide more context?
Many of the definitions above make reference to gender, gender expression, and sexual orientation. Unless you're really getting into it, all you probably need to know is that gender is a social construct and is different from sex (which is usually considered biological, and is a spectrum), gender identity is internal knowledge of what your gender is ("I am a woman"), and gender expression is how you express your gender identity ("I am a woman, and therefore I will feel comfortable wearing a dress"). Sexual orientation is more frequently talked about and refers to who you are interested in romantically and/or sexually. So, lesbian is a sexual orientation, while woman is a gender. These concepts are independent; for example, a transgender woman could be straight.
The key thing to know is that these are all self-identified and it is important to affirm and support people (especially youth) who hold marginalized identities such as these. Youths who are gender and sexual minorities have higher rates of suicide attempts than those who are not. In one study in Ontario, Canada, transgender youth with parents who were somewhat to not-at-all supportive of their gender identity and expression had attempted suicide rates of 57%. Youth with very supportive parents had a rate of only 4%. Supporting and believing LGBTQ+ people matters, and there a variety of ways that you can do so.
Takeaways
The biggest takeaway from everything I've written here is that listening and believing people is the first step towards making them feel welcome and included. Using correct pronouns and a person's chosen name is not just an extra kindness, it is absolutely necessary to respect someone.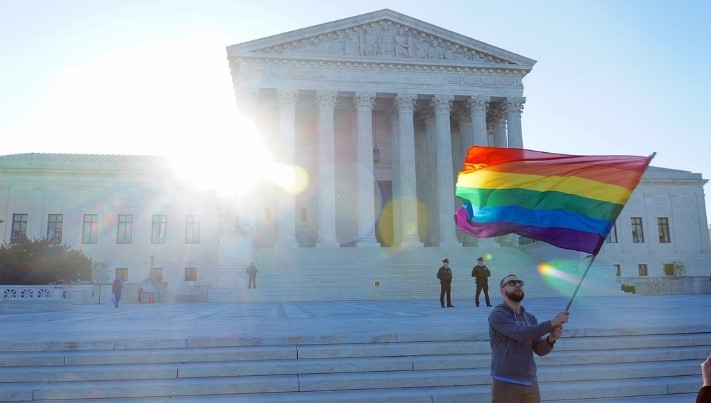 You can take the next steps by looking through the linked resources in this post, by reviewing the "S.O.G.I.E. Everybody Has It" course on Bridge, by refreshing yourself on Network policy (5.08) regarding sexual orientation, gender identity and gender expression, by reading the Network zine on SOGIE, and by learning from your coworkers and youth.
As of 2020, one in six Generation Z adults considers themselves to be LGBT, and the number is rising each year as societal acceptance and knowledge continues to grow. Learning and using the information in this article will help those around you feel safer being themselves, and can give you the language and tools you need to support them on their journeys. From personal experience I know that it is incredibly relieving to have someone on your side who cares and listens. For a young person still discovering their identity, having at least one place to go that feels safe and free of judgement can make all the difference in the world.
Thanks for reading!
Reef Landrum- MSW Intern/ Florida Network
SOGIEzine