Linda Sessions is the Clinical Supervisor at member agency, Hillsborough County Children's Services, and prior Executive Director of Neighborhood Partner member agency, Tampa Housing Authority. When an astute Networker observed that her family photos included two new little faces, we got curious, and asked her if we could profile her remarkable story of service in both her professional, and personal life.
Our statewide effort requires a constant eye on the big picture. The implications of state and federal policy, responsible management of millions in taxpayer funds, and monitoring contract performance with a wide angle lens encompass the daily duties of administering the suite of services under the Florida Network umbrella, and yet, the point of service is you- the individuals who embrace and embody the values of our vision- to make Florida a safe place where all young people can reach their full potential. By sharing Linda's story, and more to come, we celebrate each of you, and your own remarkable journey to this work.  Take your time and click the links along the way to dive deeper into what makes a Networker.  We hope you enjoy it!
Thank you so much for agreeing to share your story Linda, let's jump right in with where it all began if that's OK?
Where did you grow up?
I was born and raised in New York City. We lived in the projects from birth until I was about 8 years old. My family owned a four-apartment home in the Bronx, NY., so we later moved there and remained until I left for college.
Do you remember the name of the housing project where you grew up?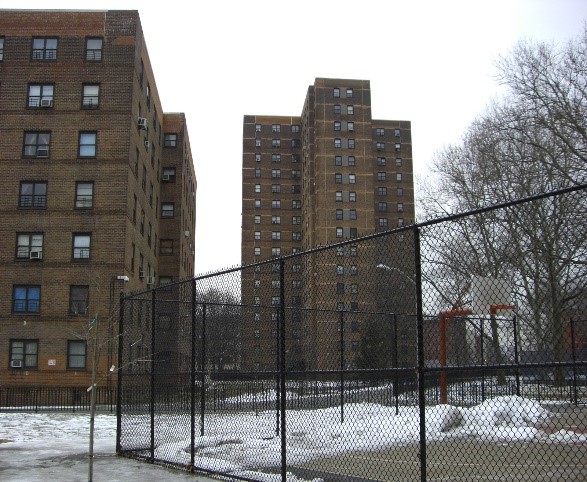 What do you want to tell me about your family life growing up? Did you have any siblings?
Overall, My childhood was good, but certainly not without incidents. I lived in a two parent home until the age of two and then again with my stepfather, from 9 years old until I left for college. My biological father left the home when I was two, but he remained active in our lives. Of course my Mother struggled as a single parent but she always provided for us, and our family was always supportive. I have one sibling, a brother who is 4 years older. He was always the daring, at-risk youth, definitely fitting the profile of many of the youth that we serve today.  When my brother was 14 my mother decided that she couldn't handle him anymore and sent him to live with my father, needless to say, that had a major impact on our lives individually and as a sibling group. Believe it or not, the projects in New York City at that time was family oriented and safe, but that's all that I know about it because I was a home body 😊.
Where did you go to school, and what degrees do you hold?
As a child, my mother recognized that I was a gifted child, so she had me tested and placed in Hunter College Elementary School, which is the equivalent to a Magnet school. I graduated from there and tested to enter LaGuardia Fiorello High School of the Arts (FAME). I was accepted, attended for a year but I was having too much fun so I left there and transitioned to Our Savior Lutheran H.S. I was ready to leave NY so I decided to go to school in Alabama. I attended Mobile University and completed 3 years toward a degree in Nursing. Zipping past all of the drama, I landed at University of South Florida where I received my Master of Social Work degree, two years later I was blessed to become a Licensed clinical Social Worker. During the pandemic, I decided to complete the coursework to become a Qualified Supervisor.
That is so cool that you went to the FAME school, did you have a specific emphasis (music, dance, etc?)
– I am a singer, so my emphasis was on Music. Fun fact – I toured Switzerland, Paris and South of France with a Gospel Singing group. My family had a famous singing group called "The Voices of East Harlem."
The bottom half of the picture are my family. Mom, in the middle with a big Afro, my aunt with the orange turtleneck, and my uncle is the kid sitting underneath them.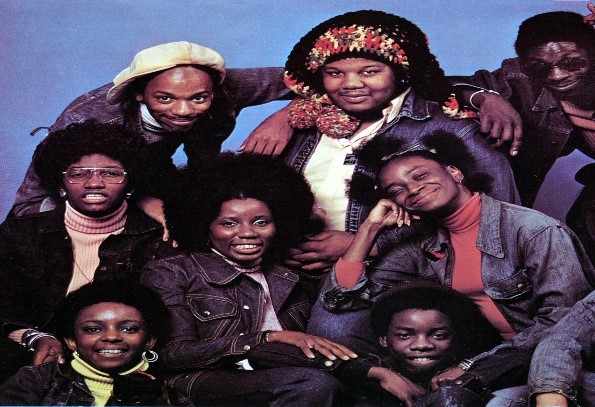 Do you still pursue that creative, artistic interest?
Yes, I am currently the Minister of Music at my Church (for the past 20yrs.)
What types of jobs did you have before you became a clinician?
I have been working since I was a teenager, summer jobs with the State of NY, I worked receptionist jobs through Kelly Temp Services, I have worked as a live-in Nanny, I worked briefly in retail and prior to working for THA I worked in Group Home as a Senior direct care specialist.
When was your tenure at Tampa Housing Authority?
I worked for THA from March 2004 (started on my birthday 😊), until April 2017.
 What is your title at the county, and when did you start there?
 My official title is Treatment Counselor (Tier II), my role is Clinical Supervisor and I started working for the county in May of 2017.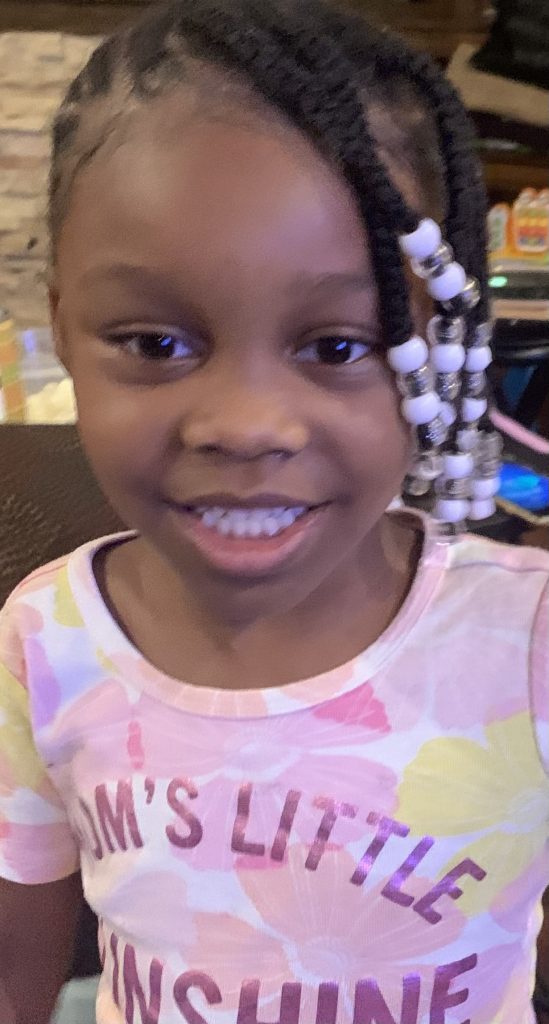 What is your son's name? My son's name is Arkeem Tyson-Sessions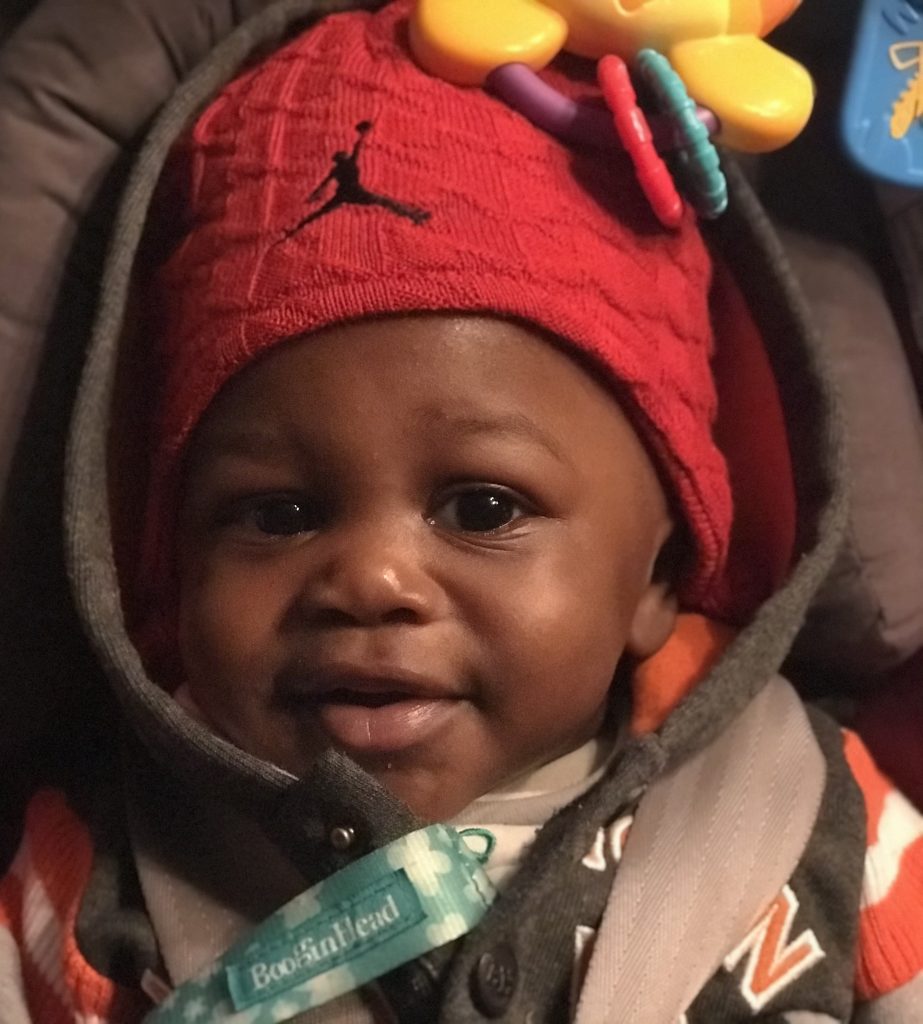 And now, to go a little deeper.
Can you tell us about your children?
I am blessed to have two children. Treonie is my oldest, she came to me through Foster care in April 2017, at 15 months, she is now 5 years old.  My son is my little girls' biological brother, he also came to me through foster care at birth, he just turned 3 years old. Because the job was fairly new, I couldn't take off to care for him so a friend kept him for me for six weeks until he was old enough to go to daycare.
Do you want to give your friend a shout-out for being amazing and helping you during those early six weeks? That's a big-time friend!
Absolutely! I have two friends that I would love to give a shout out to. Brenda Buster was kind enough to open her heart and home to care for Arkeem for six weeks, until he was old enough to attend daycare. Brenda and Tamara (best friend) have been the core of my village. Keeping them when they were sick and things were crazy at work, keeping one while I take the other to the doctor, and the list goes on! Here is a picture of the entire crew from this past Saturday. Brenda's little boy (also adopted with a sibling) and Treonie are best friends, at the same school and they both graduated from pre-school on Saturday.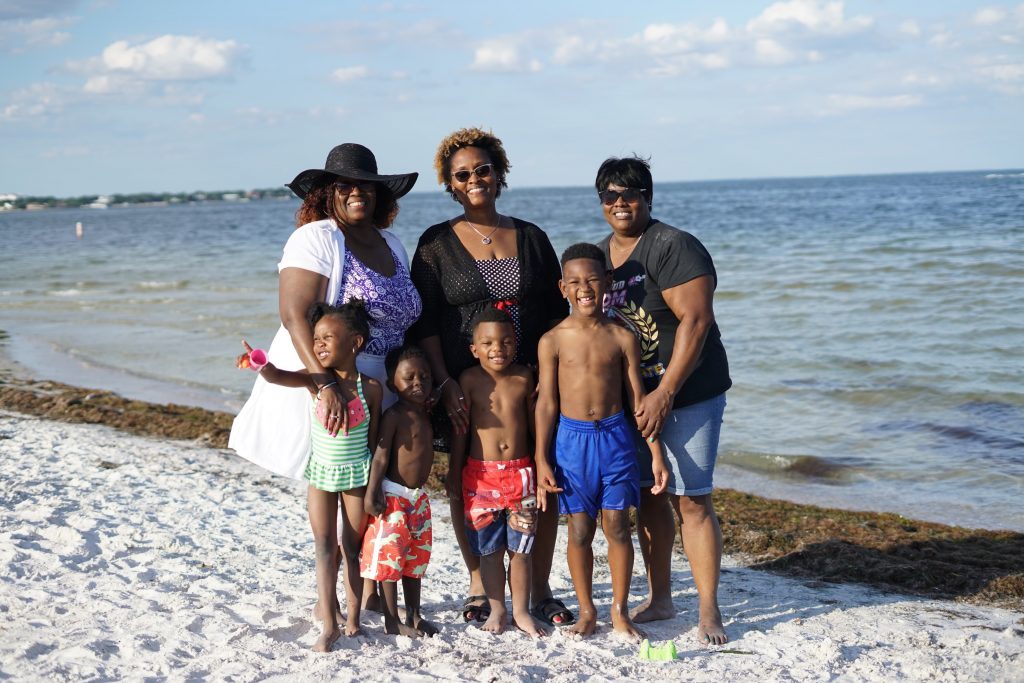 The Crew, Tamara, Brenda, Brenda's 2 sons (also adopted.)
Was your daughter your first foster child, and if not, how long have you been a foster parent?
Yes, my daughter was technically my first foster child. The year prior, I served as a non-relative caregiver for a 10 month old baby girl, whose Mom attended a parenting class that I taught while employed with THA. I am now her Godmother and play a very instrumental role in her and her Mother's life.
Can you describe the moment or process when you knew you wanted to adopt Treonie, and then her brother?
The process was long and emotional. The courts were determined to accomplish reunification while everyone saw how immature and unprepared Mom was. So what should have only taken one year, stretched into three years! During that time Mom gave birth to Arkeem, she was homeless at the time and never established a stable home or environment for the children. For those, and many other reasons the process was grueling!
What are their personalities like?
Treonie is my "Drama Queen", she is loving and very smart. I plan to capitalize on her acting skills. Arkeem and Treonie are sensitive and naturally caring children. Arkeem is my comedian and without a doubt, "a mama's boy"! Even when engrossed in his tablet, if he hears me upset about someone's driving, he will ask "What happened "Tahtie"? They call me Tahtie because Mommy was in the process for so long.
What is a cherished ritual you have with them, just the three of you?
At this time, it is a Potty song and dance that I made up for Treonie when she was Potty training. To my surprise, she remembered it and began to sing it to Arkeem one day while we celebrated his success on the potty 😊 (She never forgets anything!)
Has becoming a parent changed the way you approach the work?
Absolutely! I thought that I was already in tuned and empathetic towards the parents that we serve daily, now I believe that I am at least 5 times, if not, 10 times more patient, empathetic and passionate.
How does your vast clinical expertise inform your parenting, if at all?
Working with the population that we serves provokes me to be more intentional and deliberate in my parenting. Hearing stories that are a direct result of ineffective communication, minimal affection, lack of supervision and uninformed parenting, has an effect on me. It causes me to constantly examine myself, read more, practice more, and value my support system.
If someone is pondering fostering a child, but not sure they can handle it, what would you say to them?
Because it is a life changing decision, I would only share my experience, I would never try to influence a person to foster or adopt a child. I would first share how I consulted with God, asking Him to guide me and protect my heart along the way. It is extremely important to ensure that you have a solid support system. I would suggest possibly seeking a therapist to help you revisit your childhood and identify any negatives or positive influences, possible trauma, and how that may affect your parenting. Finally, I would advise that they prepare themselves by attending trainings, reading books and alike.  One of the main reasons that I wanted to foster is because I feel that I am blessed to have had a lot of loving people around me, and I was raised with good family values. I believe that this is a most valuable gift that one can give to a child who might not have this opportunity.
I also wanted to briefly add a huge part of my story is the influence that my parents had in my life. Despite life's struggles, both of my parents managed to complete their higher education journeys, both became Licensed Clinical Social Workers. Both my mother and father served as a Clinical Supervisor's, and Dad (now deceased) went on to open a successful private practice in the Tri-state area of Virginia, Maryland and District of Columbia. He was well known in the community and courts for making a huge impact with teens and their families. I hope to honor my Dad's legacy in the very near future, as I just established my private practice, "Inner Personal Sessions II, LLC", an extension of his practice, sharing the same name.
Would you like to include any photos of your family for this story?
Yes, I have loaded you up with pictures, of course you don't have to use all of them 😊. (Of course we do!)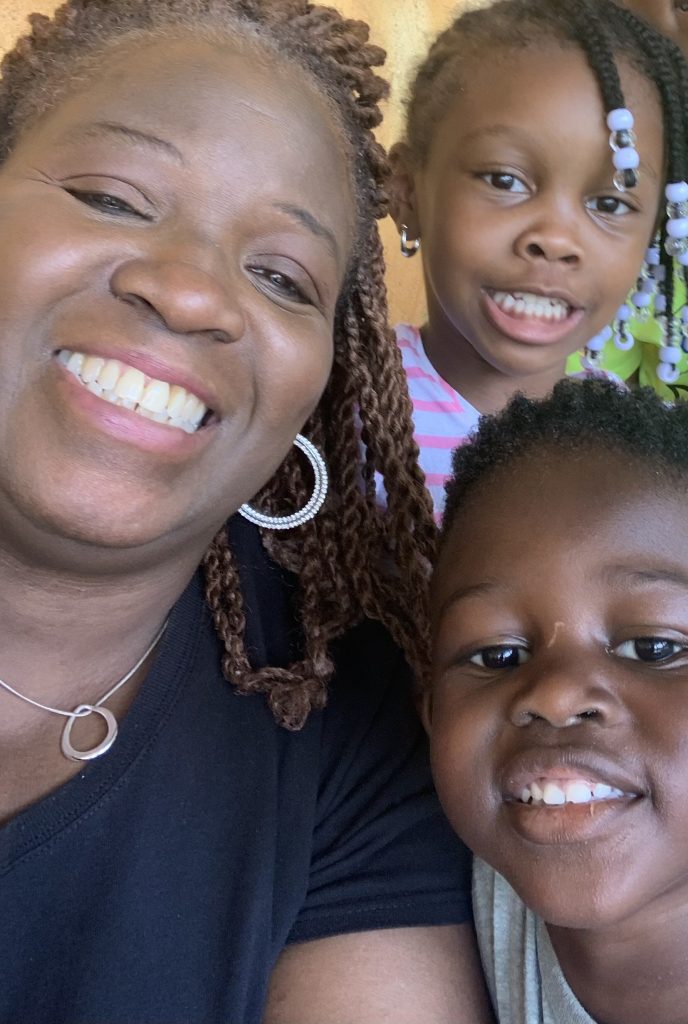 Linda, Treonie, and Arkeem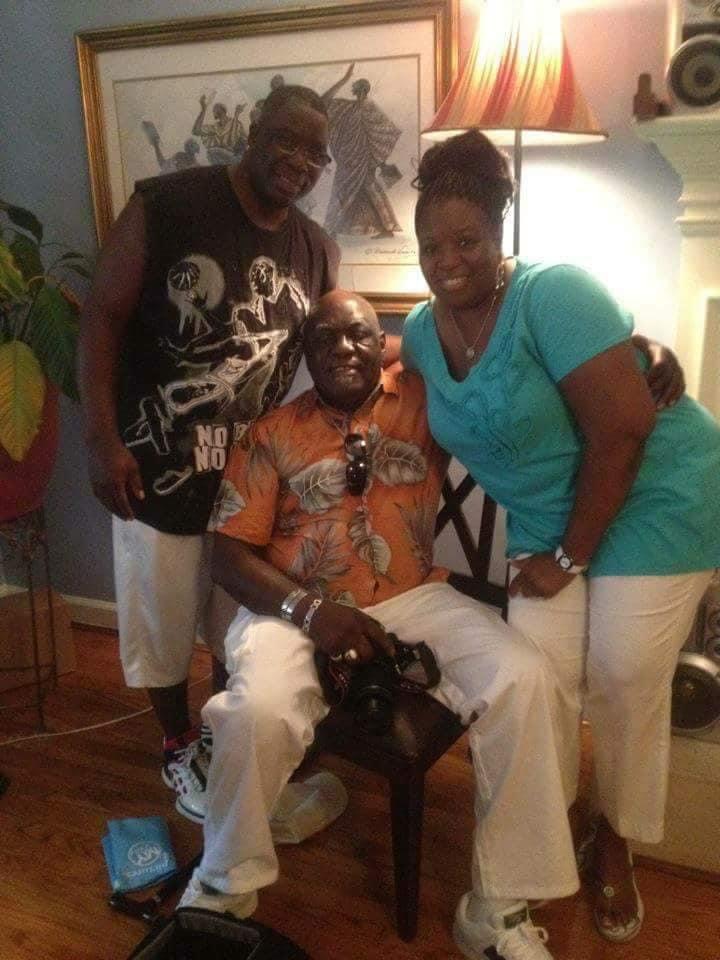 Brother Jeffrey Sessions, Dad Marvin Sessions (deceased)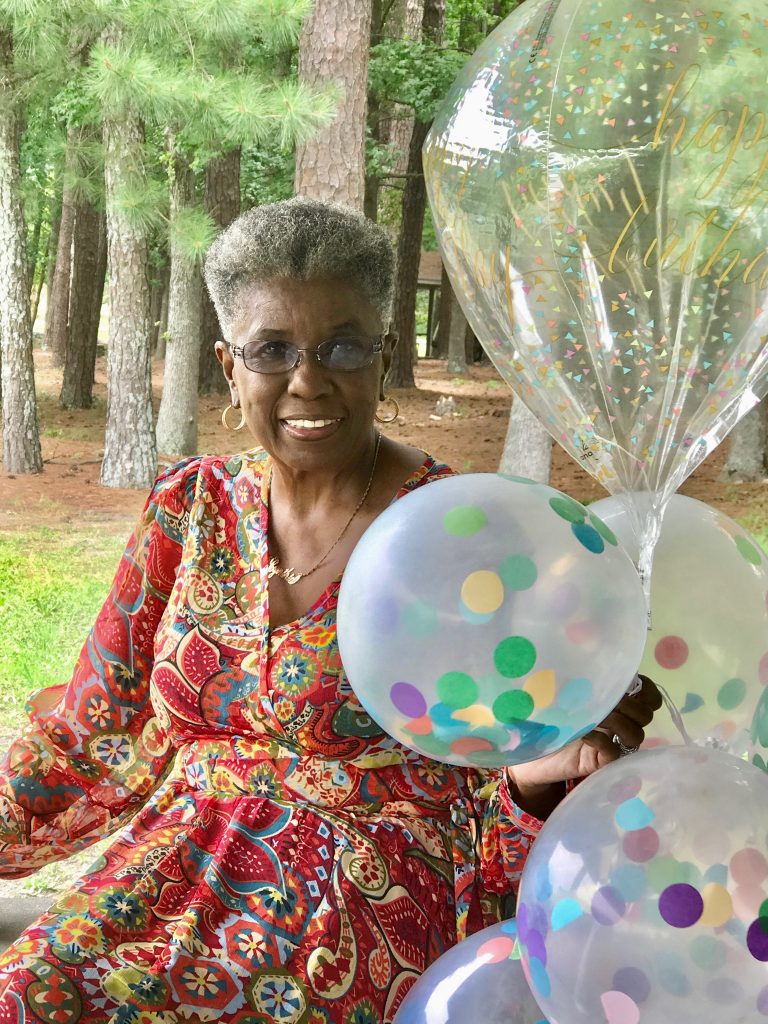 Mom, Cynthia Vaughn.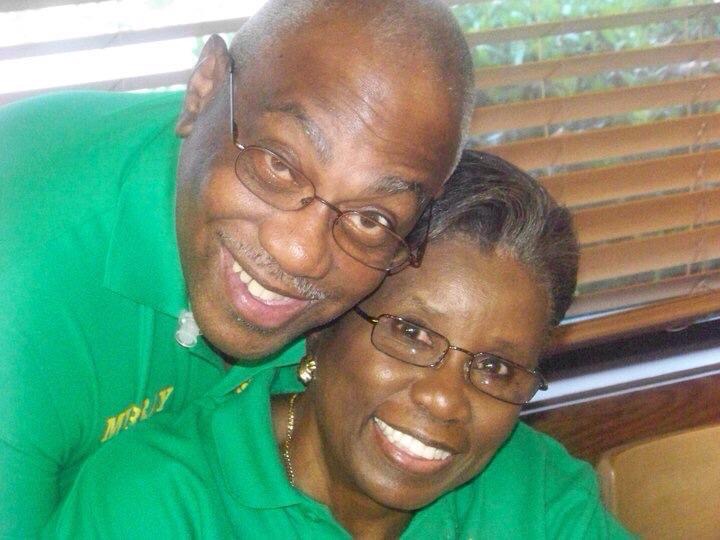 Mom, Cynthia and Stepdad, Elder Murray.
 Thank you Linda, for your openness in sharing your story, your commitment to all of the youth served by the network, in Hillsborough county, and beyond. We are lucky to have the Sessions family legacy of service behind our mission. Please keep us updated with family photos as Treonie and Arkeem grow up!  
If you work with someone whose story inspires you, and you believe the rest of us Networkers would like to hear it, let me know at john@floridanetwork.org and maybe we can meet them next. It takes all of our stories working together to give kids and families a better chance for a happy ending. 
And now, back to the Voices of East Harlem!
Keep an eye right here by subscribing to the FN Blog and read more stories like this, reports from the field, and all things Network large and small.
reported by,
John Robertson
Membership Services Director