Greetings Networkers,
 Behold a beautiful moment.  If you are reading this then you are working towards thousands of joyful outcomes just like this one.
Click the pic for video from Safe Children Coalition in Sarasota, FL.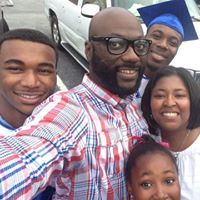 Have you ever worked with that one person who just takes everything to the next level?
Click the photo and you will know what I'm talking about.
We may not all have these kind of chops,
but find your own way and reach for greatness.

Heads up! Youth Leadership Opportunity!
We are recruiting young people who are, or have been, system involved to serve on the Juvenile Justice and Delinquency Prevention State Advisory Group (SAG). I have attached a 1-page document that explains the SAG. If you know of a young person that you think may be interested in being considered for SAG membership, and who is under the age of 24, please ask him/her to complete the Gubernatorial Questionnaire located at http://www.flgov.com/appointments/. Upon completion, please ask the youth to copy the application and forward to me at Eugene.morris@djj.state.fl.us. Please let me know if I can provide additional information. Thanks.
SAG 1 pager

A few reminders…click to register!

Without much fanfare (maybe a little fanfare) Brandi and I (John) returned to in-person training and snuck out to CDS Interface NW in Lake City, joined by Jesse Jordan, Ambassador for Youth, for a fantastic day of team-building together. From these photos you can tell we had a terrible time. Many thanks to Sabriena Williams, Regional Director, and her whole team for the warm welcome and enthusiasm. This, my friends, is a great team

!


That's all the Network News that's fit to print today.  As always, if you made it to this point and you want to let me know you're an FN Blog reader text me anytime at 850-322-3076, code word #lovelyday. I'll explain later.
And remember…
When we all contribute our best good things come together, like this playlist from the 2017 Caring, Committed, and Hardcore Recharge.
Turn it up and break the knob off. Y'all have a great weekend!
With love,
Team Pablo et al.