Let's make this right and put it behind us.  No hard feelings. All we want is 75 more responses to our Spring Virtual QIC event. If you were there, and you remember it, click this adorable photo of Scout and tell us what you think. We get it. You are really busy and the kids and families come first.  For that we thank you and I promise this is the last time I will mention it.
(Click link for story)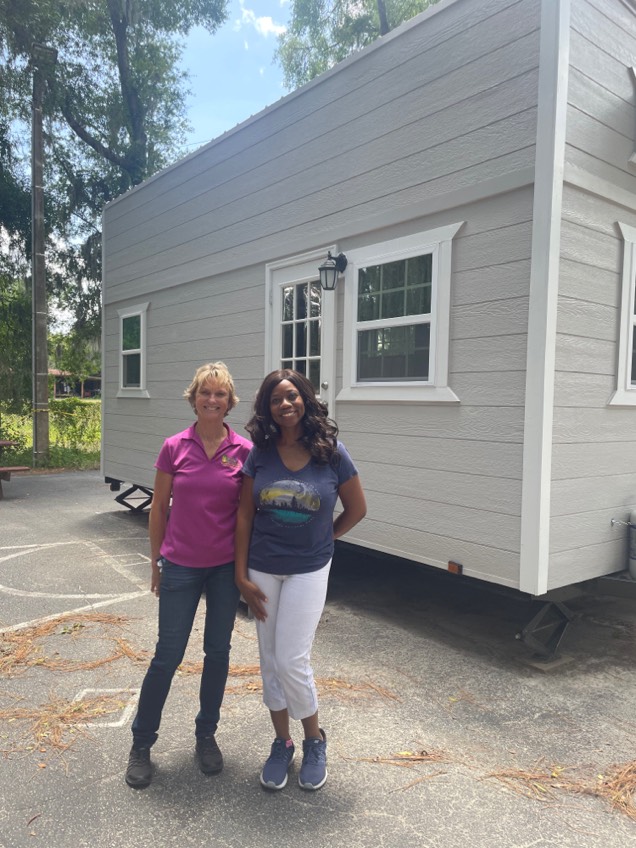 Pictured: Arnette House CEO, Cheri Pettitt, and FL Network Project Coordinator, Wendy Pierre- McNealy
I get goosebumps just writing about this project, and I think you will too.  There is something so profound about youth who are vulnerable and in need of shelter  providing a home for a Veteran in need. If you ever ask yourself, what is this work all about anyway? This project is a very good answer.
If you want to take your programming activities to the next level, find yourself a vocational instructor like David Ulloa. Kudos to Everyone involved. We're proud to know you.

Unprecedented Intern Streak Continues!
Catherine Greene (formerly St-vil), Michelle Avaroma, Jeniffer Abdullah, all began as interns at the Network and their track record of effort and success speaks for itself. We are excited to introduce you to our recent first-round pick in the intern draft.  They come to us with an impressive professional resume of logistics and student leadership. Reef will be involved in many projects within both the contract world and the association activities, and in keeping with tradition, assembling one piece of furniture.
Reef Landrum, MSW Intern, FSU School of Social Work.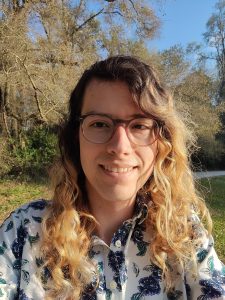 Hello, everyone!
My name is Reef, I use they/them pronouns, and I am the new intern with the Florida Network.  I am currently finishing up my last semester at Florida State, where I will be graduating with dual master's degrees in social work and public administration.  I have worked with youth for the past several years through my involvement with PeaceJam Southeast, where I put together curricula and logistics for our conferences, ran trainings for student mentors and coaches, and personally mentored and coached students on becoming effective leaders and creating sustainable social change.
Many of the students I've worked with have been survivors of various forms of abuse and neglect, and many more have shared details about their lives that they had never told anyone – because they did not have anyone they felt safe telling.  In the future I hope to go into nonprofits that focus on youth development and welfare, and I will use my time at the Florida Network to learn all I can about the intricacies of policy, program administration, and service delivery.  Additionally, I hope to learn from the experts here about best practices, coordination of a state-wide organization, and the unique experiences that they have had in their roles.
In short, I hope to learn everything I need to best help the young people who need it most, and I'm excited to be doing so with such a welcoming and knowledgeable team!
It's Happening…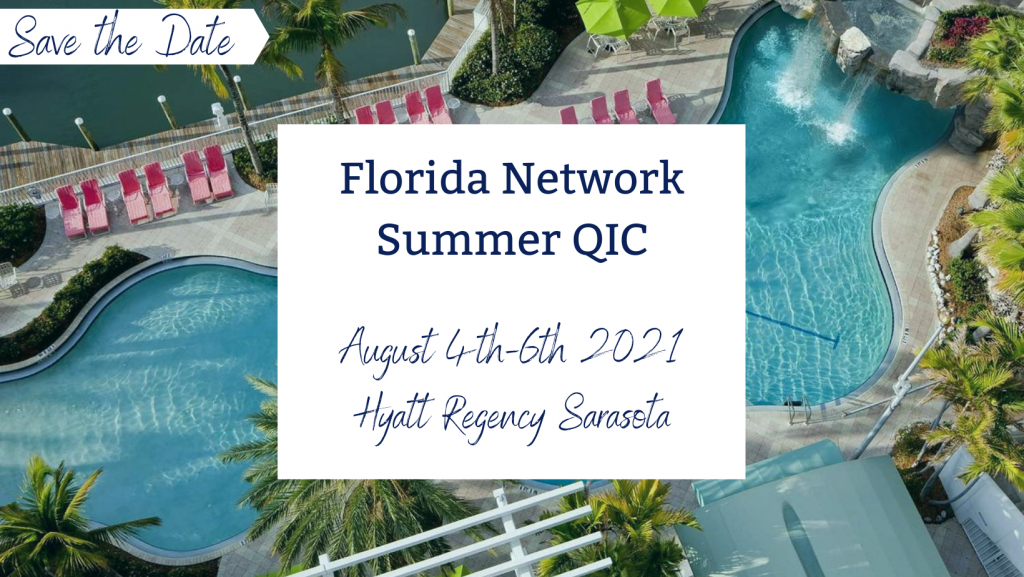 Due to limited capacity, we are only allowing two representatives per agency to attend this event in person at this time.  Please only register a maximum of TWO in person attendees, per agency.
In Person Registration Fee– $100
In Person Event Registration Link– https://flnetworklms.bridgeapp.com/login?external=1&state=WIFkOro_Iush8oayEAjpc9c0ikwnZZuhcapXvXa45eQ
*This is a two-step process, in order to attend in person you must register through Bridge.  Bridge will then prompt you to navigate to Eventbrite to complete and pay for your registration.
Hotel Room Reservations– https://www.hyatt.com/en-US/group-booking/SRQSS/G-FLNY
Hotel Cutoff Date-July 9th 2021
Hotel Room Rate– $103/night (inclusive of resort fee and self-parking)
Virtual Registration Link–https://flnetworklms.bridgeapp.com/learner/training/0be885a6/enroll
*There is no registration fee to attend virtually, but please note only portions of our agenda will be offered virtually and we encourage you to still send staff in person to this event.
An event agenda and details regarding our virtual offerings will be sent out in the coming weeks.
That's it y'all. You don't have to go home, but you can't stay here.
Enter your email in the field on the right to subscribe to the FN Blog and receive these updates direct to your inbox.